4th of July
Follow us on...


Get The App!
Community
Every year, we participate in the the Highland 4th of July parade. Please join us in celebrating our Independence!
HCN -Business Member Spotlight: BASELINE BUGGIES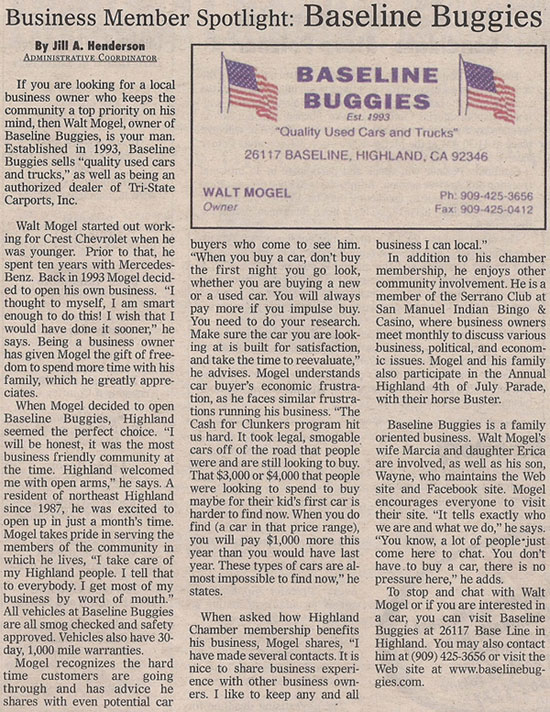 Advertisement from Highland Community News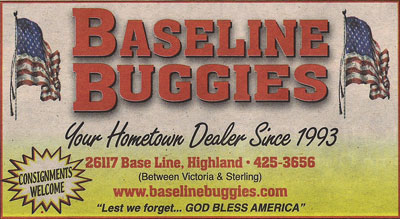 13th Annual Citrus Harvest Festival - Check out our ad in the Highland Community News!